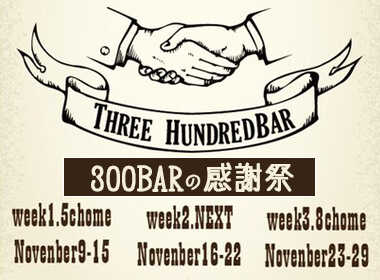 It's hard to believe that it's been 15 years since the opening of GINZA 300BAR 8 Chome.
It's through your dedication and support that we had grown to become the people and restaurant we are today.
Thank you, for your continued loyalty and love as we move into another great year filled with farm fresh cuisine,
unique cocktails, craft beers, and tons of great time!
Join us for our 15th Anniversary Thanks Fair,
starting from November 23rd to 29th.
This is sure to be a party you won't want to miss!
We would like to bring back some of our retro iconic menus, Cheers to year fifteen, and to you, our dearest customers!
◆ Thanksgiving limited original cocktails
Four original cocktails created by the 8chome bar staff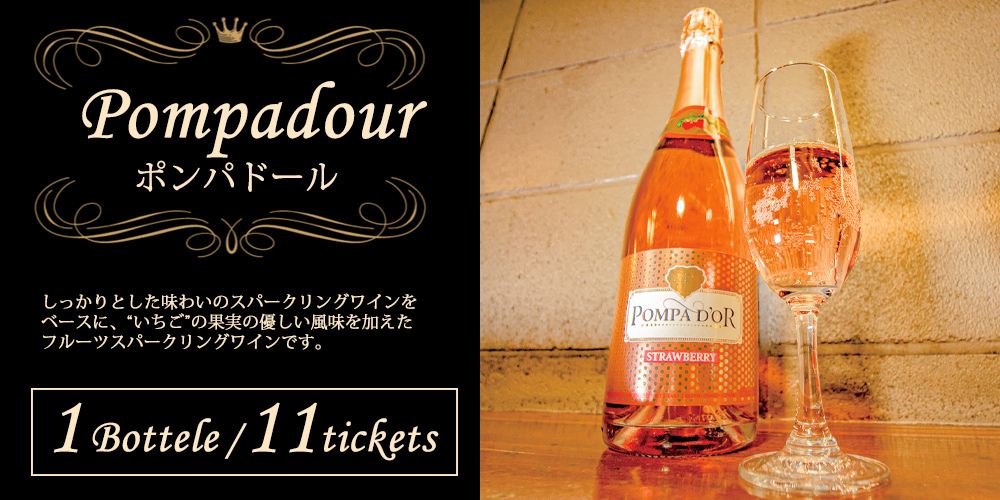 15 anniversary special cocktails
1 Pompadour 
 This famous cocktail got its name from the famous mistress of King Louis XV of France¸
this special time we had prepared the Strawberry Flavour (イチゴ, Strawberry in Japanese, and the homophones word for 15 years )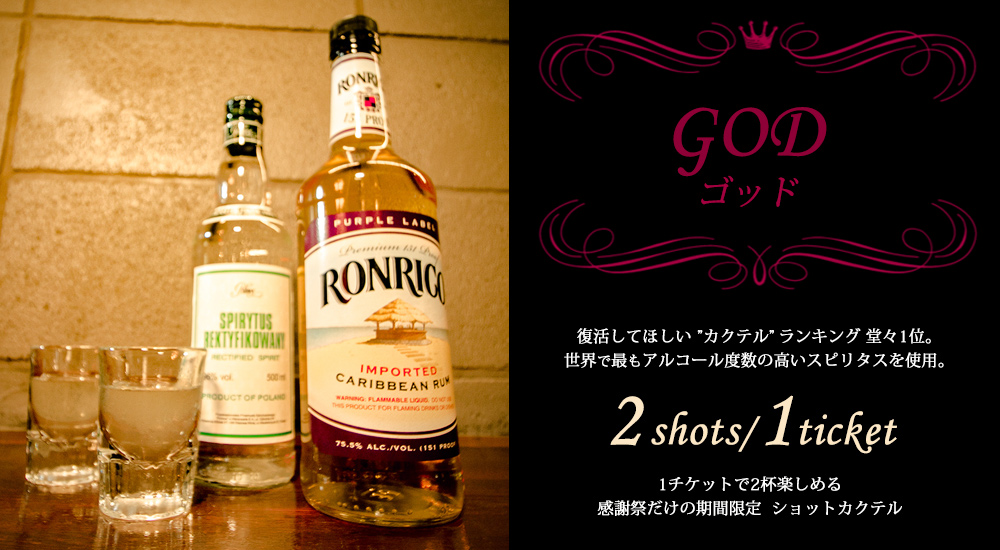 #2 GOD
We added Spirytus (96%Alcohol), The strongest liquor which can literally make you meet God into this cocktail. A superb shot glass ever existed.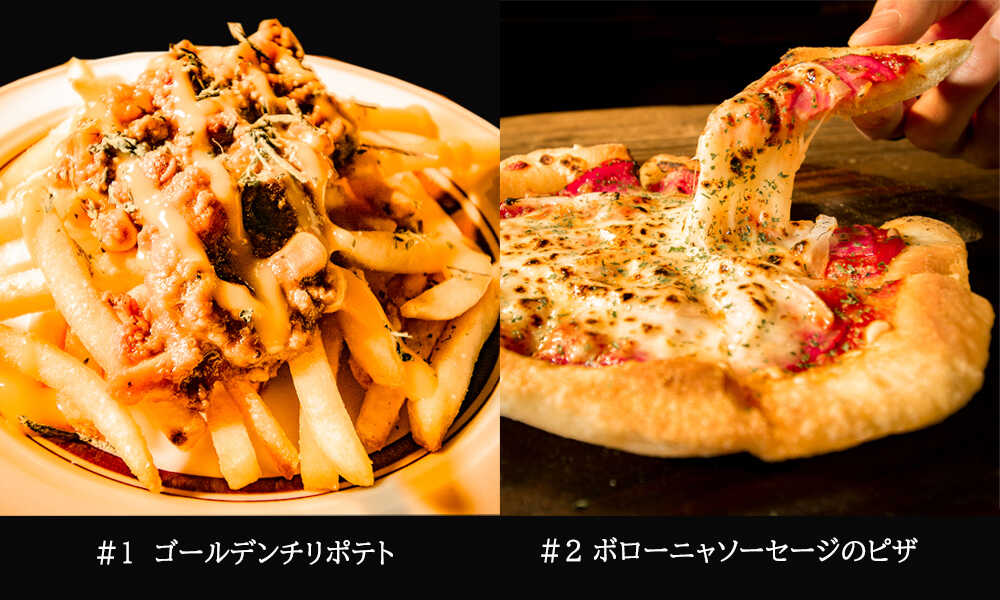 ◆ Thanksgiving limited original food
 Two types of original food designed by 8chome staff
#1 Golden Chili Potatoes
 It has always been one of the top sellers in our products. The well stewed chilly beans will make you taste the spiciness and the hot burn you will never forget.
#2 Bologna sausage Pizza
 We have taken pizza to the next level; The chewiness and the distinctly delicious will be something that you have never tasted before.