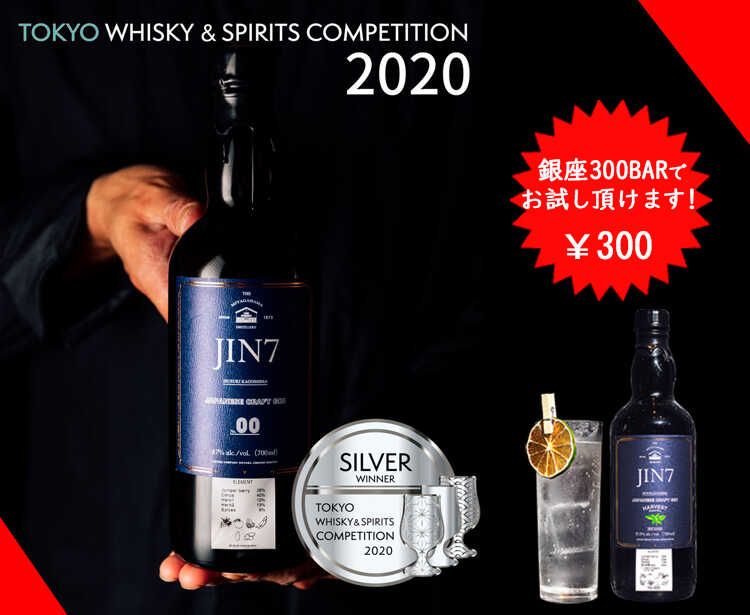 Newsflash ! " HARVEST GIN & TONIC"

Collaborated Original Organic Craft Gin
(GINZA 300BAR、Oyama Jinhichi Shôten、Tohoku-Bokujo)
This is the first model of Jinshichi Oyama store used in this craft gin.
『JIN7 series 00』Winner of the Silver Award
at Tokyo Whiskey Spirits Competition 2020!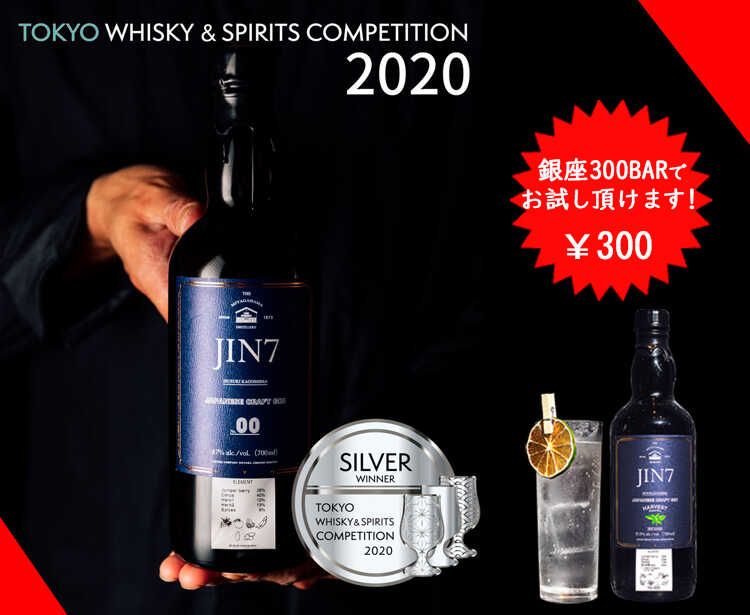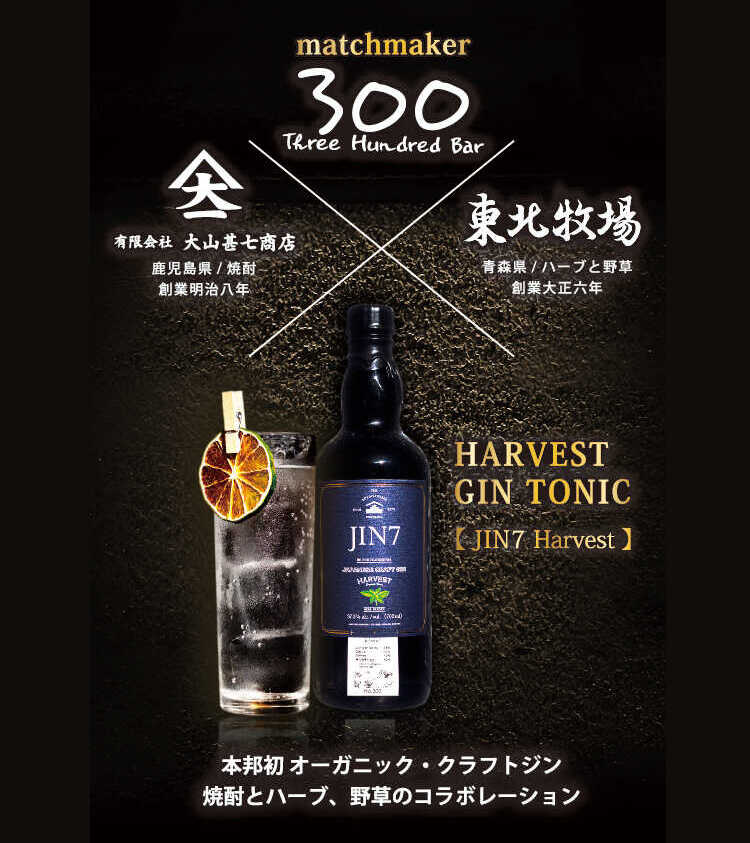 Oyama Jinshichi Shoten's special potato shochu, based on the Tohoku ranch spearmint
Oregano, Kuma bamboo, and Yuzu Kito, which can be found in Ibusuki, are used luxuriously.
Please enjoy the original " HARVEST GIN & TONIC" at 300 BAR.
Oyama Jinshichi Shoten HP URL→ http://www.jin7.co.jp/
Tohoku Bokujyo HP URL→ https://tohoku-bokujo.co.jp/