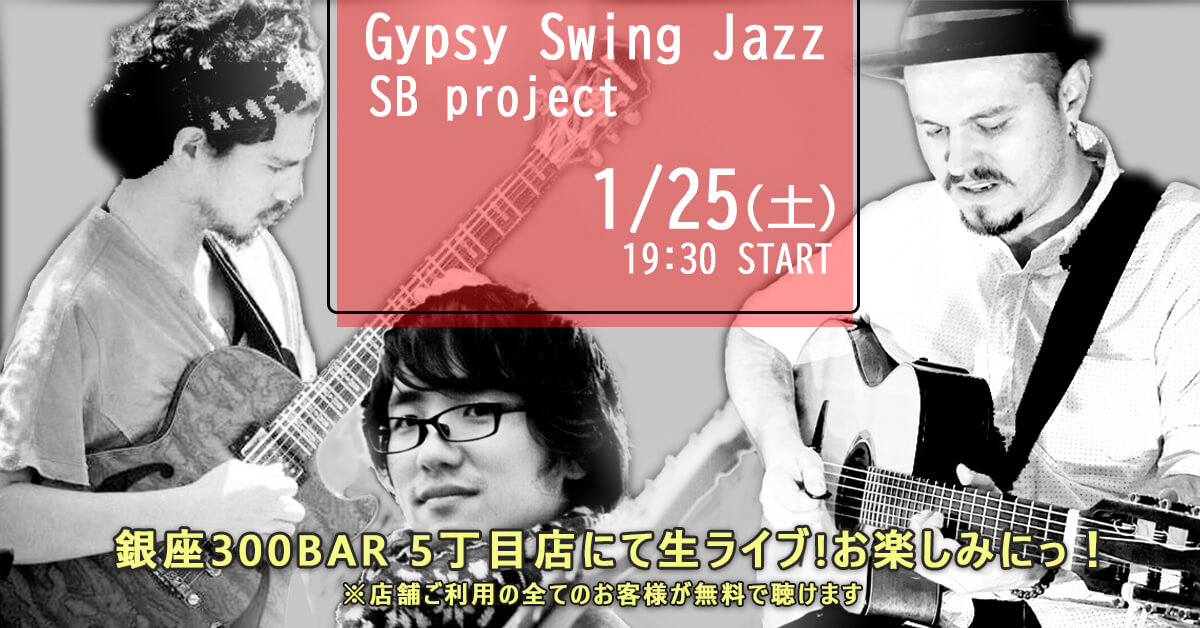 LIVE Performance at GINZA 300BAR 5-CHOME!
On Saturday, 25th January, 2020, from 7:30 p.m.
"SB project", a trio band mainly plays Gypsy Swing Jazz formed by
Colombian guitarist, Sebastian Buitrago who knows extensive world-music,
will hold the LIVE performance at GINZA 300BAR 5-CHOME Location!
Gypsy swing jazz is a music created by guitarist Django Reinhardt, who lived on the move as the name suggests.
Enjoy the Paris-born jazz manouche that plays rhythm and harmony with guitars alone!
All customers at GINZA 300BAR 5-chome can enjoy and listen to their live music for free!