First in Japan certified by the Embassy of Cuba, 2017!
【Reason for certification】
·Mojito made from "Havana Club rum"
·Lectured by Mr. Fernandez, president of the Cuban bartender association
· sales of 40,000 mojitos a year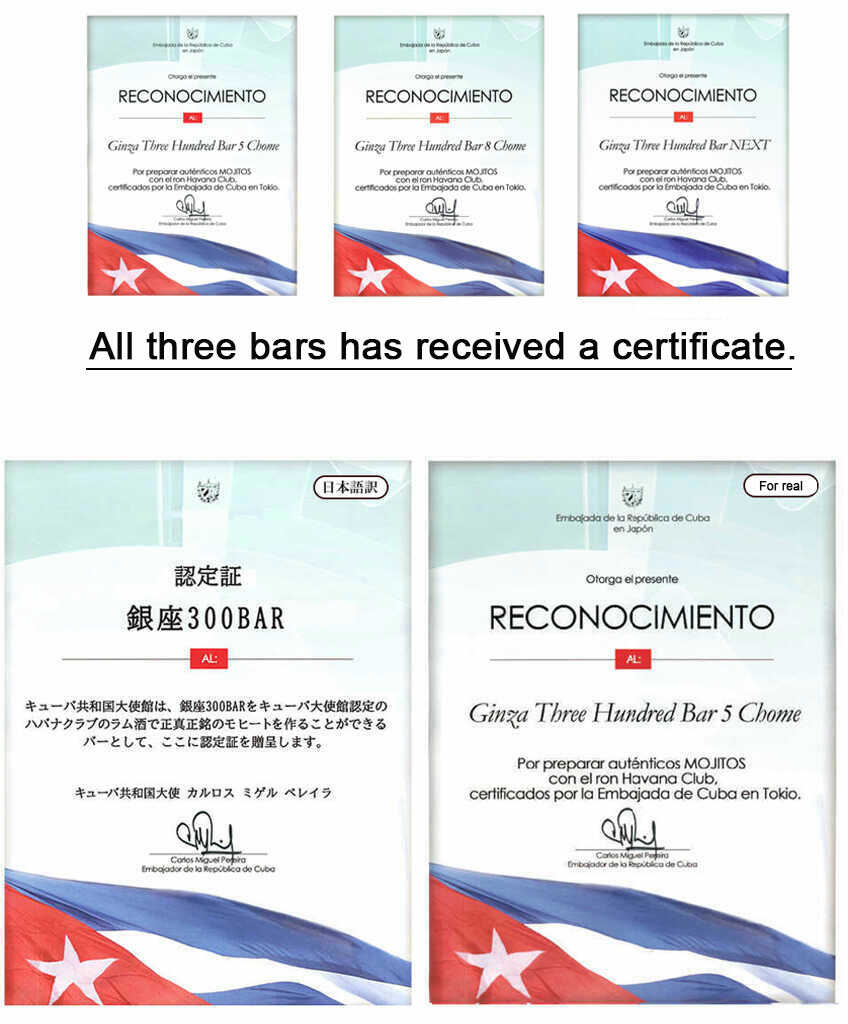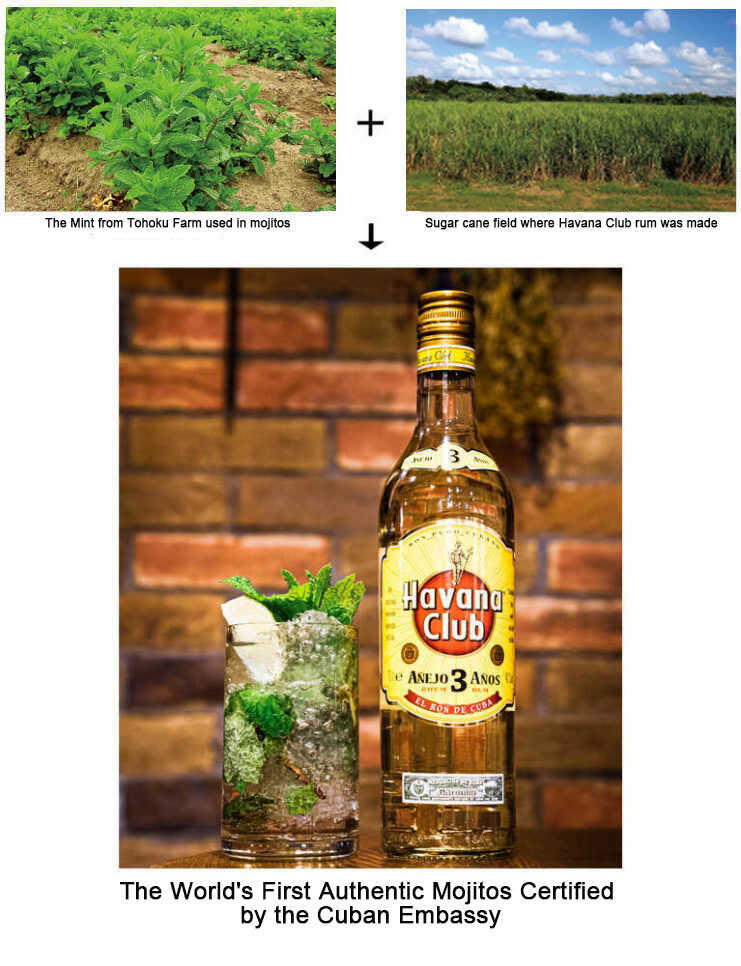 ---
【Customer Comments】
Mojito is a Cuban cocktail loved by world great writer Hemingway.
One day, an American customer drank 300BAR mojito without thinking<br>"If I had such a delicious mojito, Hemingway would surely have been alive."
Our garden mojito, which is better than the real taste, uses plenty of fresh mint from our farm.
Thanks to its richness and refreshing aroma, many people enjoy it every year!