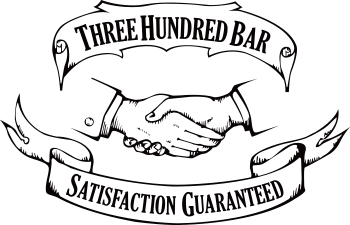 銀座で最も気軽に入れるBAR(バー)として1992年に日本最古の立ち飲みバー『 銀座300BAR 5丁目店 』がオープン。
150種類以上のカクテルを¥300で楽しめます。自家製無農薬ハーブを使ったカクテルやフードがお薦めです。

THE TOKYO GINZA'S FRIENDLIEST BAR SINCE 1992
At the 300BAR, all drinks, cocktails and food cost just 300 yen, plus sales tax. No cover charge!
First time in the Ginza? Come through our doors. Patrons from around the world have called us "the friendliest bar in the Ginza."
The world-class bartenders and experienced staff are warm and welcoming, and the 300BAR's three Ginza locations all have the rare atmosphere where strangers become friends.
Enjoy good drinks, good food, good music and great company at the 300BAR, in Tokyo's Ginza.