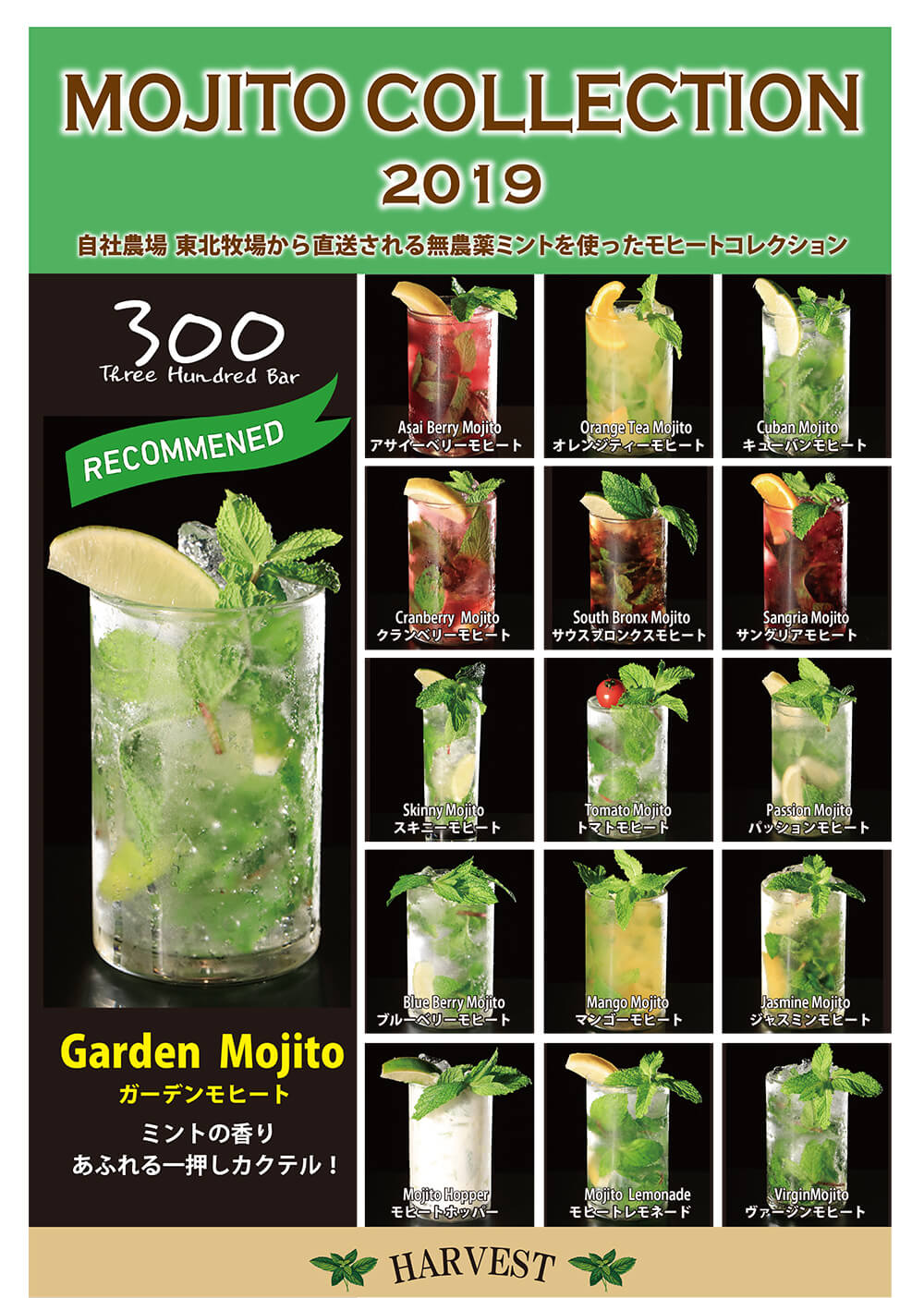 Presenting the GINZA 300BAR Mojito Collection 2019!
Introducing 16 new Mojito varieties for everyone to try at our 300BARs in Ginza!
Known for our great Mojitos at 300BAR, we do our best to bring something fresh to the menu. You'll find no other mojito in Tokyo fresher than ours!
To add to our classic Mojito, we are introducing 16 new drinks for everyone to enjoy at all of our bars!
The Garden Mojito
Cuban Mojito
Mango Mojito
Blueberry Mojito
Cranberry Mojito
Orange Tea Mojito
Acai Berry Mojito
Sangria Mojito
Mojito Lemonade
South Bronx Mojito
Virgin Mojito
Skinny Mojito
Tomato Mojito
Passion Mojito
Jasmin Mojito
Mojito Hopper
All items in our Mojito Collection 2019 are only 300 yen (+ Tax), so you can enjoy finding your favorites from the list without breaking the bank!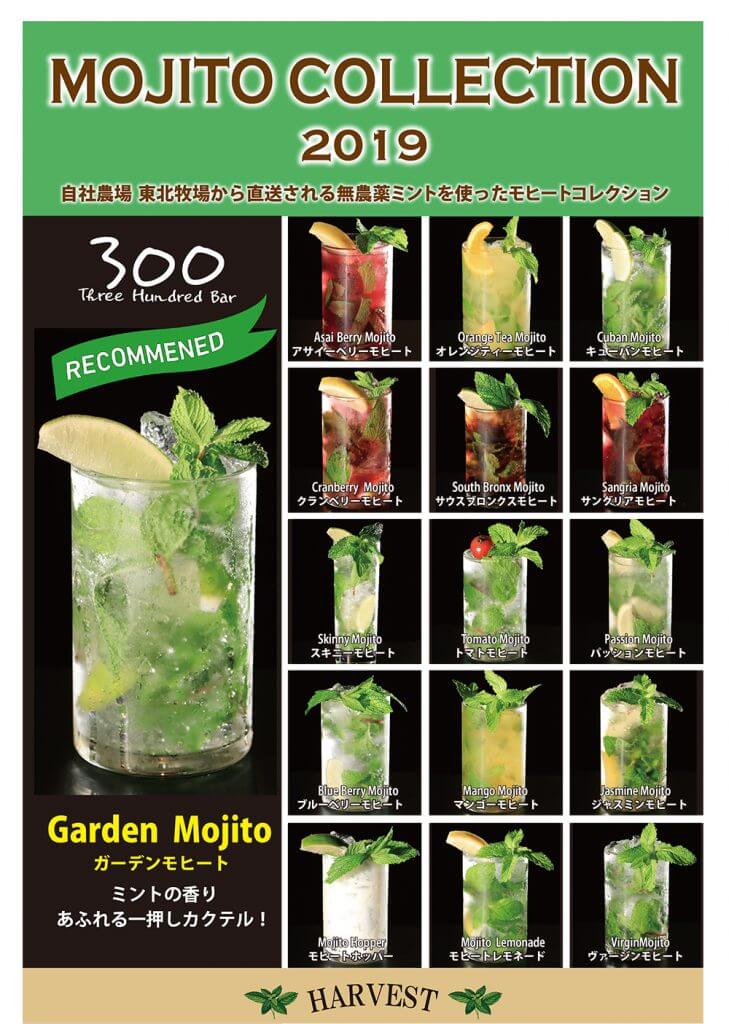 Let us know which ones are your favorites by tagging us with the hashtag #300BAR on social media!
[GINZA 300BAR]
Established in 1992, GINZA 300BAR is the oldest standing bar in Ginza, serving fresh cocktails and mojitos with ingredients from the Tohoku Bokujo farm in Aomori. Received the Certificate of Excellence and the number 1 in Ginza, Chiyoda-ku, and Chuo-ku, Tokyo on tripadvisor.