The World's First Authentic Mojitos Certified by the Cuban Embassy
[Reasons for Recognition]
・A mojito made with "Havana Club" Rum.
・Lectured by Mr. Fernandez, President of the Cuban Bartenders Association Selling
  40,000 mojitos in a year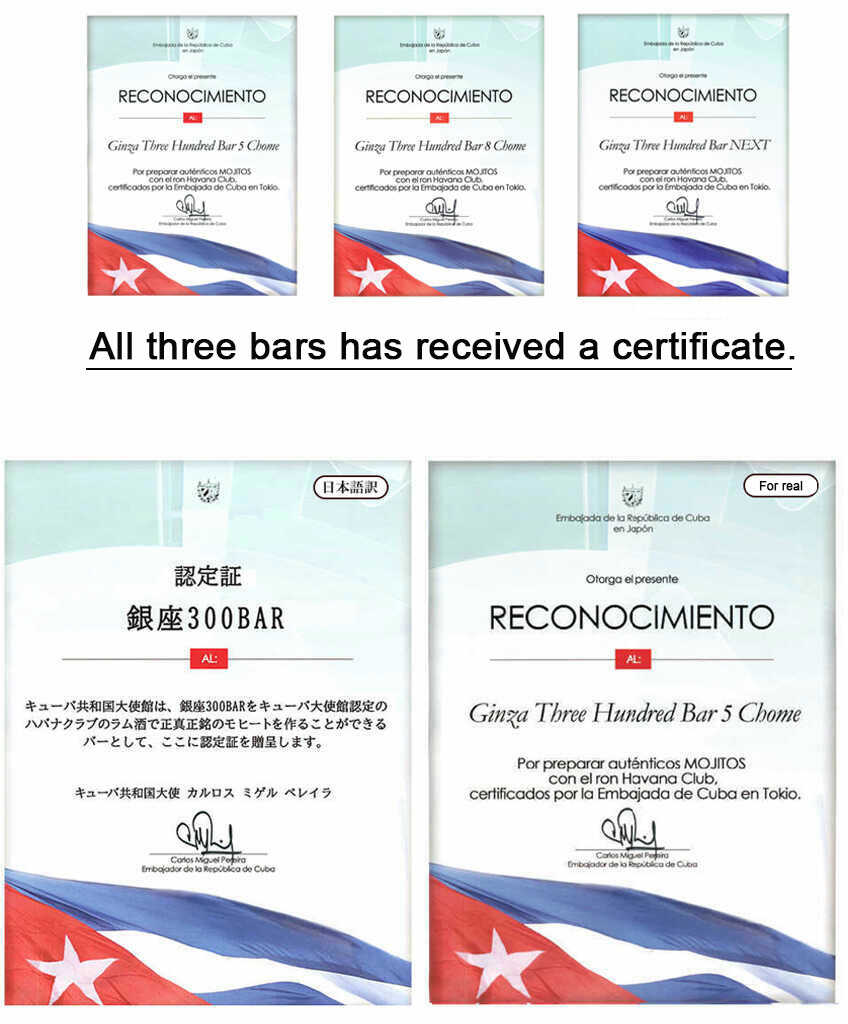 *About the Japanese and English translations Translated from the real certificate.


The Mint from Tohoku Farm used in mojitos

The 300BAR staff traveled to Tohoku Bokujo in Aomori Prefecture to work with the farm staff
from soil preparation to harvest together.
It is certain that no pesticides or chemical fertilizers are used.

This mojito with mint from Tohoku Bokujo is only available at GINZA 300BAR!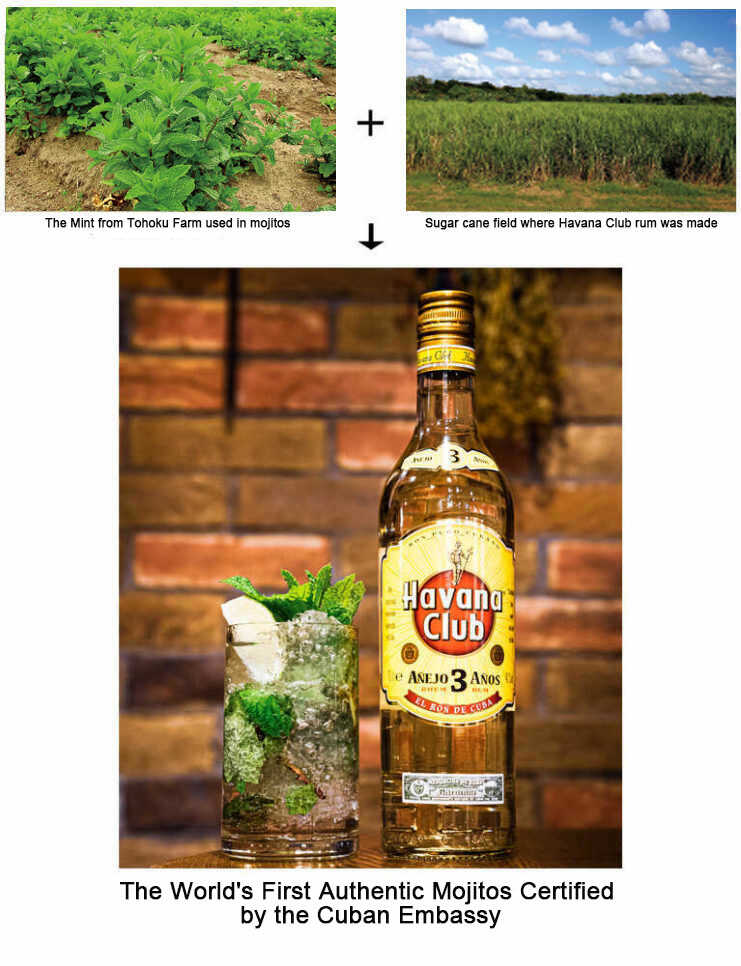 – Voice of the Customer-
One day, a lady from the U.S. who had a 300BAR mojito said,
"It's such a nice mojito! This might have helped Hemingway live longer."

It means that Hemingway, one of the world's greatest writers and Nobel Prize winners,
would have loved the 300BAR mojito than the mojito in Cuba.
As we hope to receive more comments like this from many customers this year,
we strive to provide our customers with the highest quality products and service!