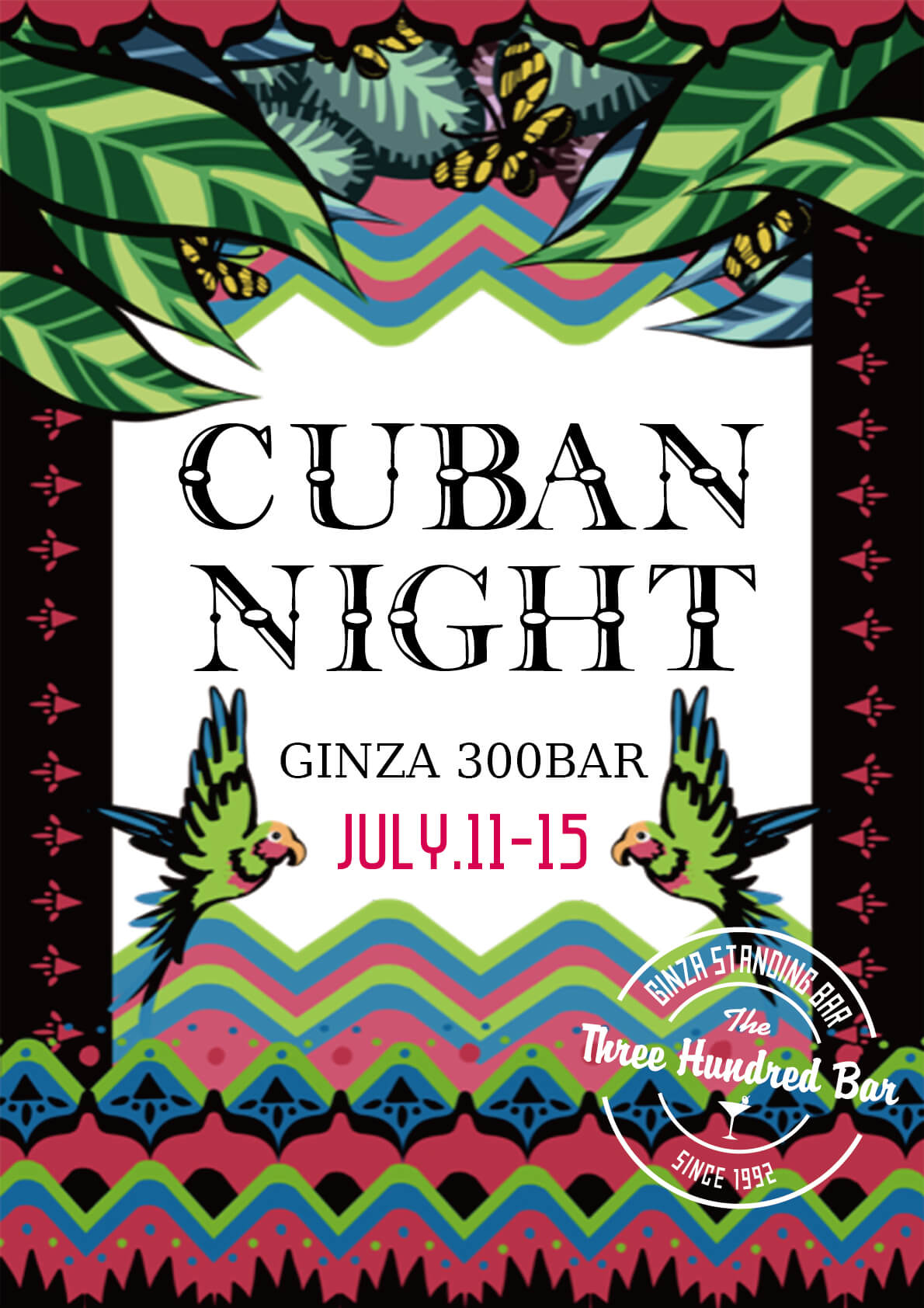 GINZA 300BAR CUBAN NIGHT 2019 JULY.11( Thu)-15(Mon)
CUBAN NIGHT from Thursday, July 11th until Monday, July 15th
at our all 3 standing bars in Ginza, "GINZA 300BAR" (NEXT, 8-CHOME, and 5-CHOME).
come celebrate with us at GINZA 300BAR as we pay tribute to Ernest Hemingway and the classic Mojito!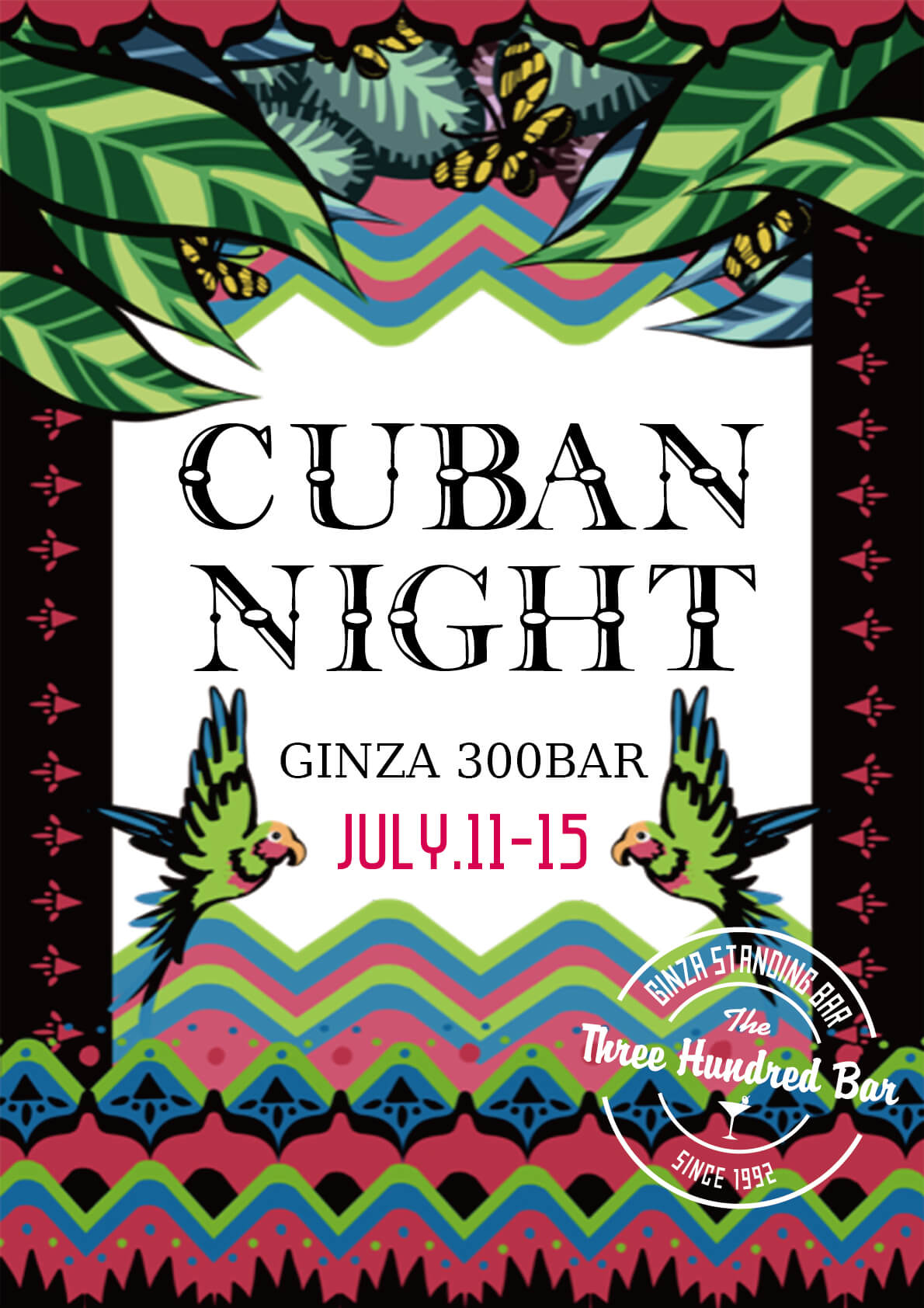 300Bar Ginza proudly serves over 40,000 skillfully blended Mojitos every year, paying careful respect to its traditional and cultural appeal. In 2017, we were given a lecture about the taste of Mojito by Mr. Fernandes, who is the president of the Cuba Bartender Association. Thus, the Cuban Republic Embassy awarded us the "Certificate of Mojito". This is the first such honor bestowed in all of Japan.
To celebrate our 2nd year anniversary after receiving our certificate, Hemingway's birthday, and the ever popular Mojito, we will be holding an event from July 11th to July 15th at all three of our GINZA 300BARs in the Ginza area!
At the event, you can enjoy the classic mojito as well as 15 other varieties of craft mojitos in our Mojito Collection 2019!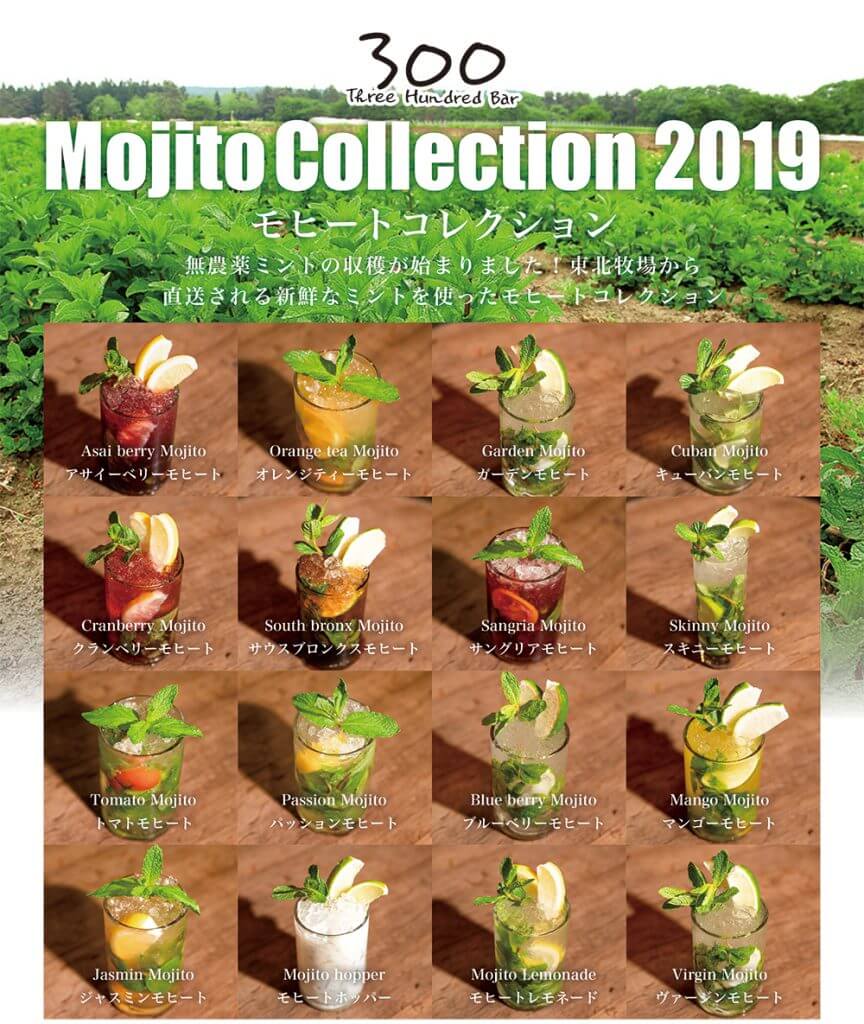 Limited time Cuban themed drinks and food will be available. We will go all out with a special CUBAN music perfromed by, the Latin band, "La Maña!" (Their live performance will be on July 14th at GINZA 300BAR NEXT!)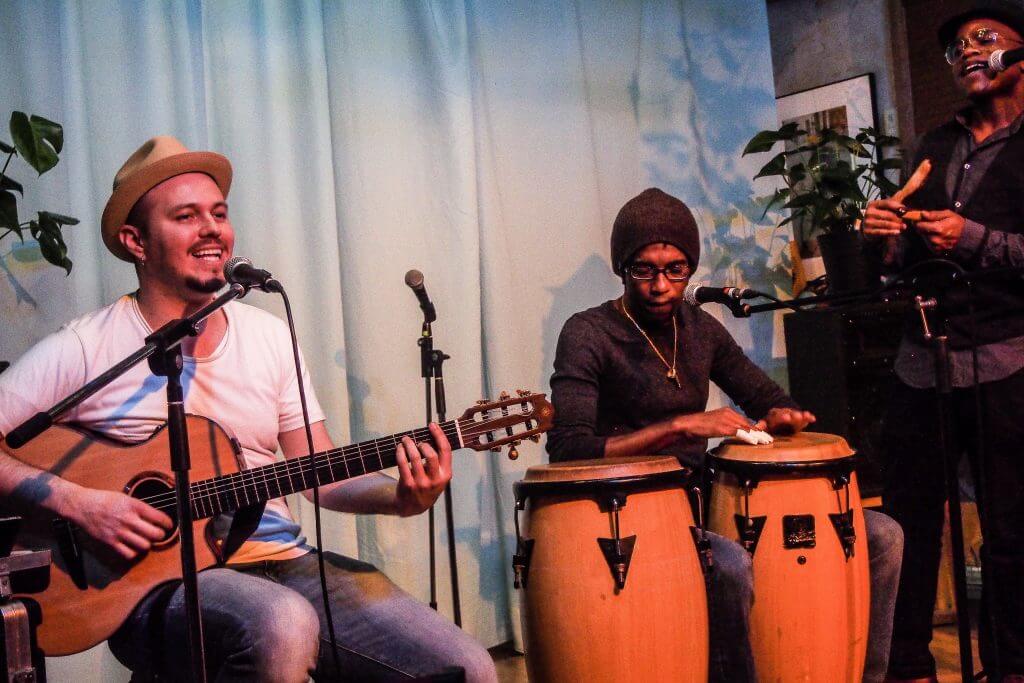 Join us and enjoy the CUBAN NIGHT in Ginza from July 11 until 15 at the GINZA 300BAR!
[GINZA 300BAR]
Established in 1992, GINZA 300BAR is the oldest standing bar in Ginza, serving fresh cocktails and mojitos with ingredients from the Tohoku Bokujo farm in Aomori. Received the Certificate of Excellence and the number 1 in Ginza, Chiyoda-ku, and Chuo-ku, Tokyo on tripadvisor.