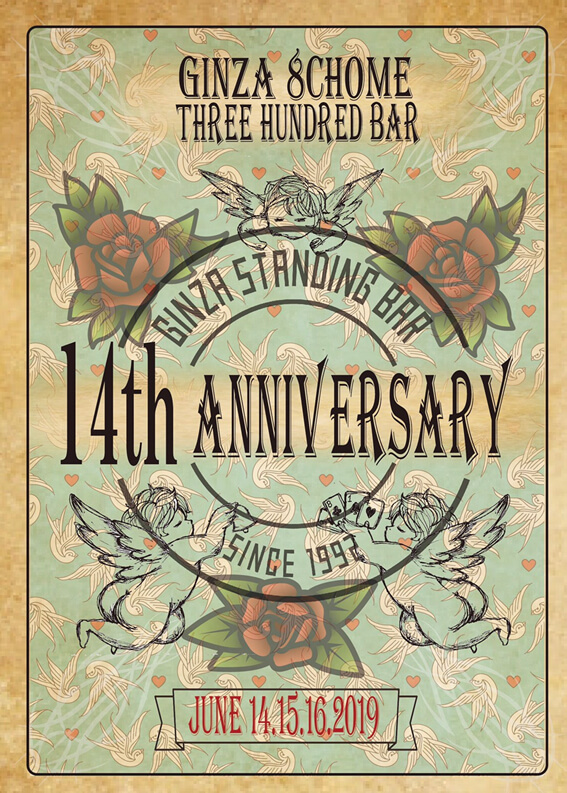 14th Anniversary Party at GINZA 300BAR 8CHOME
On June 14, 15 and 16, 2019,『14th Anniversary Party』 at GINZA 300BAR 8CHOME
Come celebrate with us at Ginza 300BAR 8-Chome for our 14th Anniversary party!
Thank you for being with us at GINZA 300BAR 8-Chome for 14 years.
Learn more about the event and check us out on Facebook at the link below!
[GINZA 300BAR]
Established in 1992, GINZA 300BAR is the first standing bar in Ginza, serving fresh cocktails and mojitos with ingredients from the Tohoku Bokujo farm in Aomori. Received the Certificate of Excellence and the number 1 in Ginza, Chiyoda-ku, and Chuo-ku, Tokyo on tripadvisor.